Why use Mobi Handle?
-  Most comfortable to hold
-  Most secure grip
-  Control phone at any angle
-  Hang it with a strap
-  Use it as a stand
-  Best for magnet holders
-  Highest quality
-  Ultra thin and beatiful
-  Easy to install
-  Can be attached to any phone or case
-  The only grip attachable to rubber cases
Mobi Handle -  last phone grip you will ever need !
Learn all about Mobi Handle Here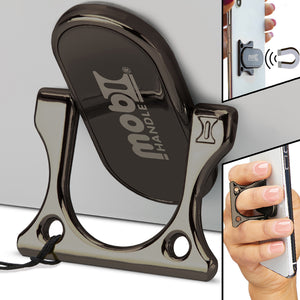 Mobi Handle phone grip
Sale price Price $19.99 Regular price $23.99 Unit price / per
Can't live without it
Tried everything, but only Mobi Handle is very comfortable and secure!
I finally don't drop my phone anymore
Very high quality like high-end jewelry. Amazing stand, perfect with MobiHandle magnetic holder, which is also great
We use both - Mobihandle and its magnetic stand
The are clearly made for each other. I use Mobihandle with a strap, everyone in my family using it. My kids hang charms on Mobi handle and they love it
Very thin and comfortable
 I don't feel it in the pocket of my slim jeans. I hold the phone only by Mobi Handle, very comfy.
Magnetic Holder & Stand
The most versatile magnetic holder ever
Built specifically for Mobi Handle phone grip
Perfect For:
- Car's dashboard
- Your desk
- Any furniture
- Above computer screen
- On a wall
- Under kitchen cabinet
- Anywhere else you need to place your phone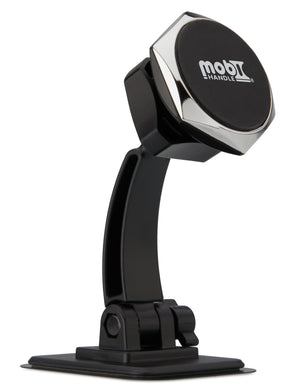 Magnetic Phone Holder & Stand
Sale price Price $19.99 Regular price $27.95 Unit price / per
Mobi Handle
is not just another phone ring holder & stand. This stylish, unique, and seemingly simple phone accessory is the result of a very long and dedicated work of designers, engineers and manufacturers who had a goal to create the most comfortable, most secure, most durable, most functional and versatile device there is to handle your phone, and to make your life much easier!
This device is so durable - we can proudly offer you the only lifetime warranty for such a product on the market. If you ever feel you can live without MobiHandle, we will happily buy it back from you at full price.
Get It Now